Hope you enjoy my recipe! It's pretty versatile, you can season the legs with whatever seasoning you like or skip the seasoning if you want (to reduce sodium). My current fave is the Brew Pub Chicken seasoning from Aldi's. I have started breading my chicken using the shake and bake method (ziplock baggy) because I found that clean up is so much easier and it really gets the chicken covered well. The key to having moist and tender chicken is the buttermilk marinade. I do this now with all my breaded chicken!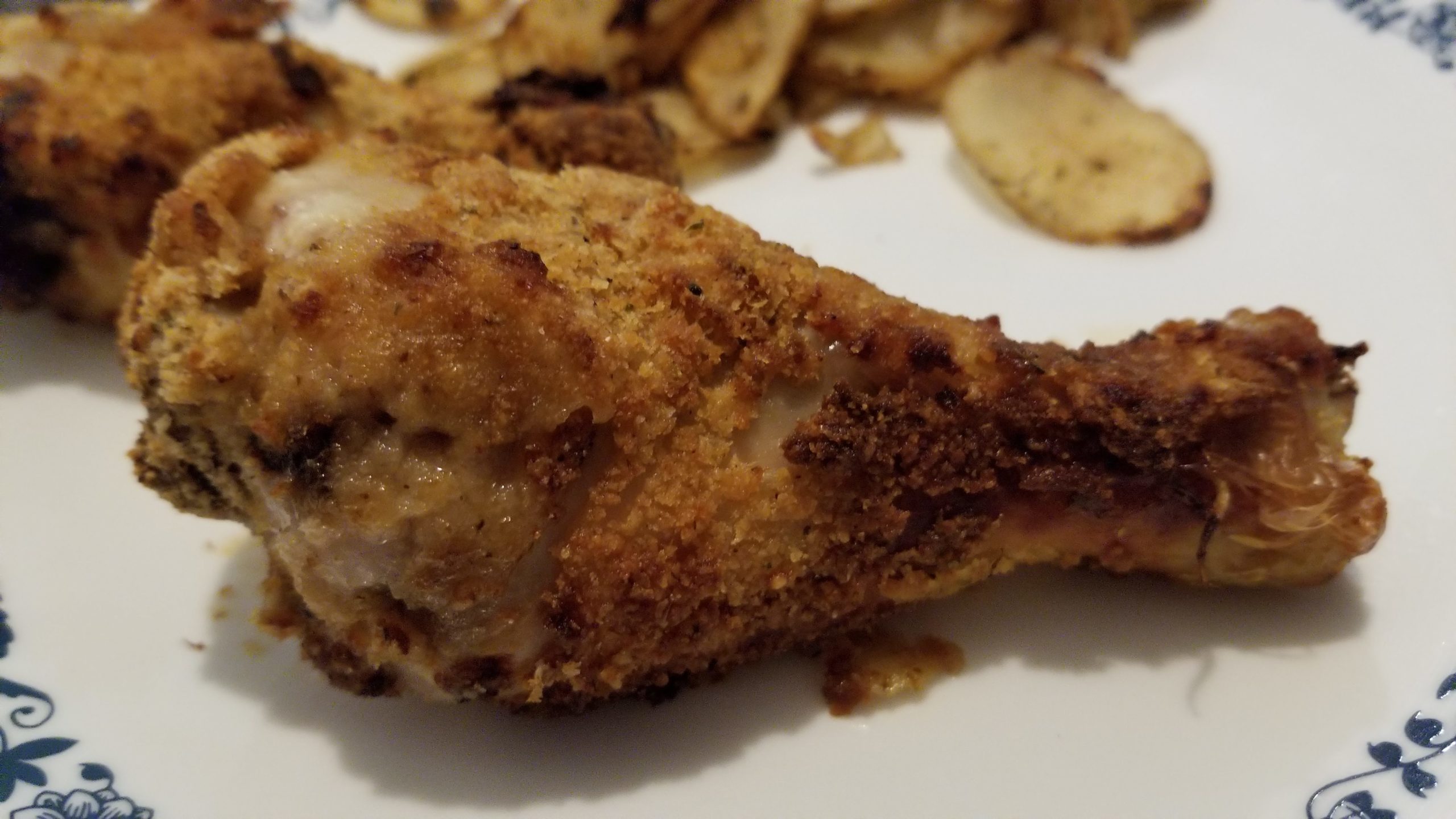 Breaded Chicken Legs - Shake and Bake
Ingredients
6

Fresh Chicken Legs

1

cup

Buttermilk

2

cups

Water

1/2

cup

Breadcrumbs

unseasoned or seasoned

3

tbs

Parmesan cheese

2

tbs

Flour

seasoned is best!

1/4

tsp

Lawry's Seasoning Salt

1

tbs

Brew Pub Seasoning

optional
Instructions
Marinate the chicken legs in the buttermilk and water for at least 4 hours. Overnight is best. Add more if necessary to cover the legs in the container. (I typically go for a 1 to 2 ratio of buttermilk to water)

Preheat Air Fryer to 360 degrees or oven for 375 degrees

Mix together all the dry ingredients. I have been using a gallon size ziplock, but you can also just use a large bowl.

Take the legs out of the buttermilk and put directly in the dry mix. If you are using the shake and bake method, then do all the legs at once. If using a bowl, then do one at a time. Make sure the leg is fully covered in the dry mix

Place the chicken legs in the air fryer basket or on a greased baking sheet

Bake until the chicken is at least 165 degrees (25-30 minutes in the AirFryer) (35-40 in the oven)
Notes
*You could shake and bake up to 4 more legs if wanted.  There is usually enough breading left over.
*No flipping required