Welcome to MsJme.com!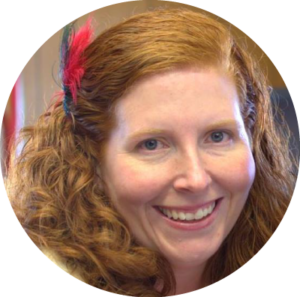 Dear Friend,  Thank YOU so much for stopping by! My groundbreaking craft project was making a small wreath for the County 4-H Fair; I was only 11 years young! I didn't win the ribbon, but I won the hearts of friends and family. My craft materials and methods have changed a bit since then, but my creativity has grown-along with my glue gun skills.  
My mom raised a few peacocks and collected their feathers every Fall when they molted. This added up to hundreds (maybe thousands) of "craft material" for me! I love mixed media and try to incorporate these feathers whenever I can.  I've been dubbed "Peacock Lover and Crafter" and wear this title with great honor.  
Crafting is not just my hobby, it's my way to spread joy throughout the world. (My crafts have reached Singapore)!! Did you know that peacock feathers are considered the eyes of the stars?! They ARE spectacular and some might even say these feathers are magical. Peacock feathers encompass universal beauty and are protective of others.
The recipes I share here are ones that I've tried and loved.  They are not always the healthiest, but they are easy to follow.  I tend to hack the original recipe in order to make the final product extra special. 
My super-awesome-can't-believe-how-easy-it-is-to-make Rumchata Cupcake recipe is my #1 most pinned recipe on Pinterest.  If Rumchata wasn't so expensive, I would make the cupcakes more often! 
Anyway, I enjoy creating (check out my blog), curating (check out my Pinterest) and sharing (check out my Etsy shop). I'm continuously expanding my portfolio so please check in regularly to see my newest creations!
Thank you again for checking out my page.
PS: If you have any questions or suggestions of items for me to post, please feel free to contact me at msjme@msjme.com or on Facebook.
I have never been paid to write a post or sponsor a specific product, but that doesn't mean I wouldn't consider it. hint hint! Google Ads are posted on my blog and sometimes I post Amazon affiliate links. Revenue made from these links barely covers my web hosting costs…blogging is not a money maker for me.  This is why I still have my "day job."