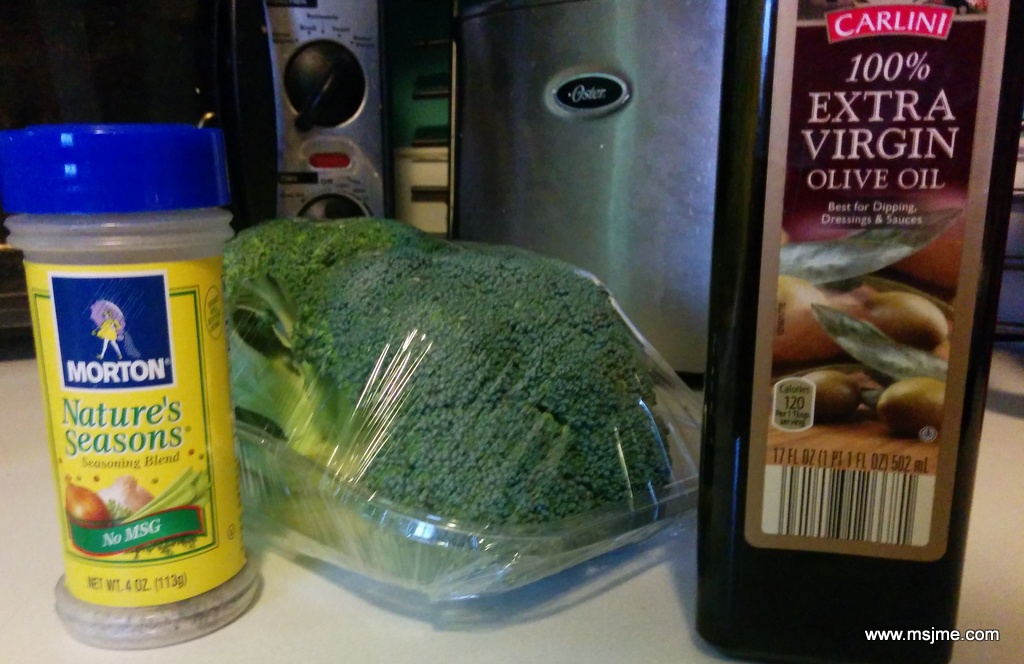 Preheat Oven for 375 Degrees
Ingredients:
Fresh Broccoli
1-2 tsp your favorite seasoning (I used about 1 tsp, but tastes vary)
1-2 Tablespoons Olive Oil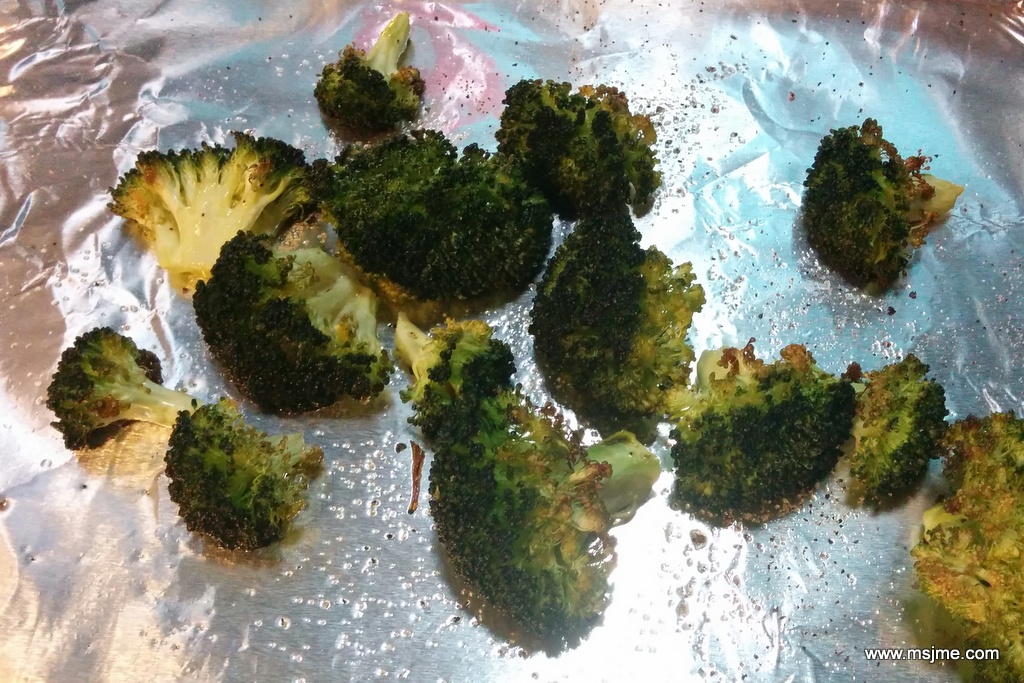 Drizzle the oil on the broccoli and sprinkle on the seasoning. Bake for 15 minutes.  Check to see if you like the consistency.  For more "crunch,"  keep it in the oven for a few extra minutes.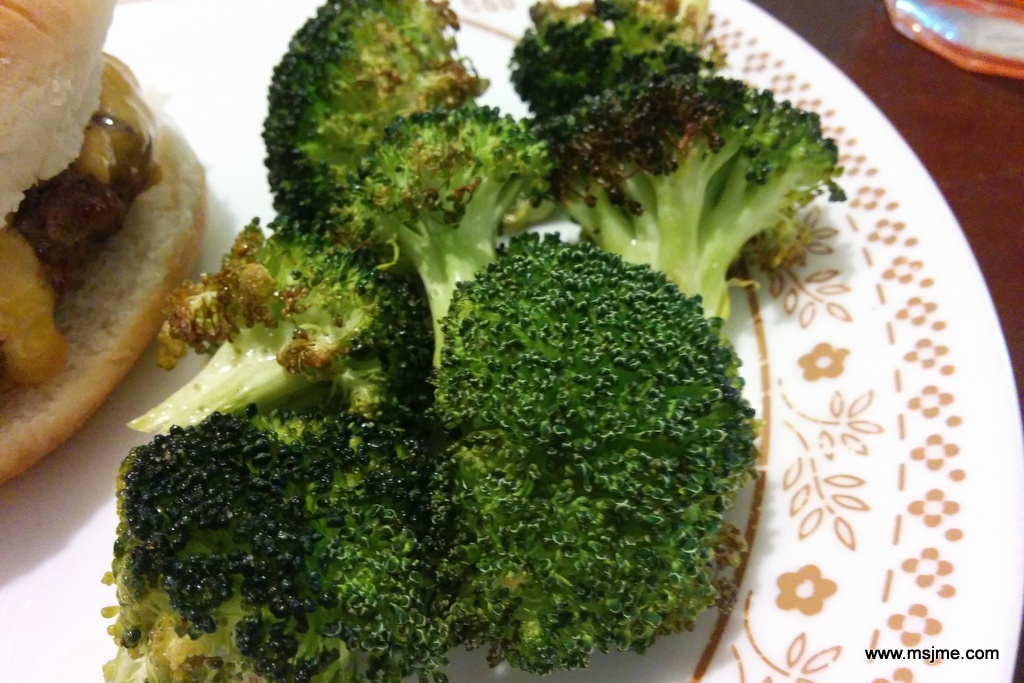 Baked broccoli is a great side dish or snack.  I want to thank my neighbor for the recipe idea!