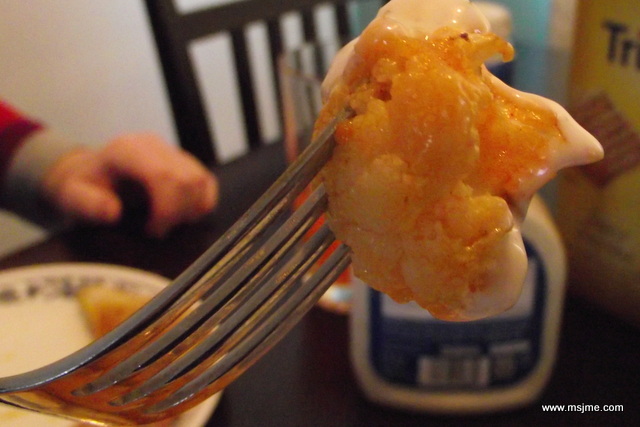 One of my New Year's Resolutions is to find and post more healthy recipes.  This is going to be a major challenge for me.  I came across this recipe on Pinterest and became very curious.  How can cauliflower be baked and taste just like chicken wings  AND be healthier? Well, curiosity got the best of me and I made the Buffalo Cauliflower Bites on New Years.  Trust me, they are amazing!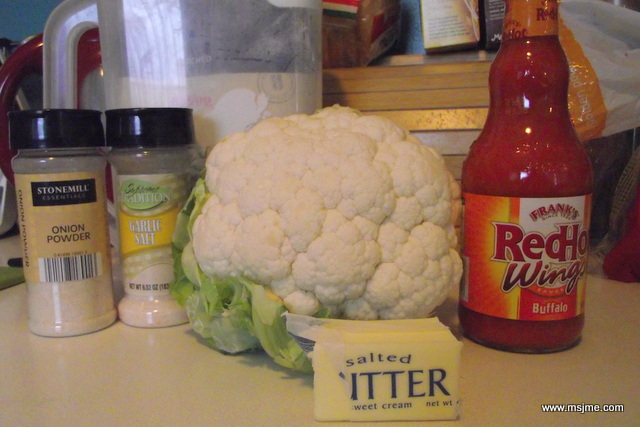 PREHEAT OVEN to 450 degrees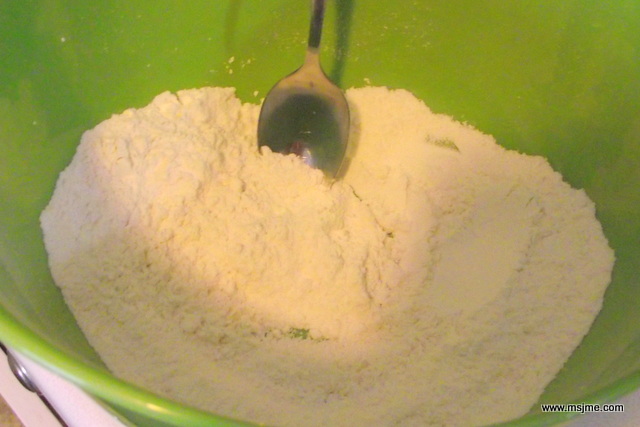 In a small bowl, sift/mix together the Flour and Seasonings.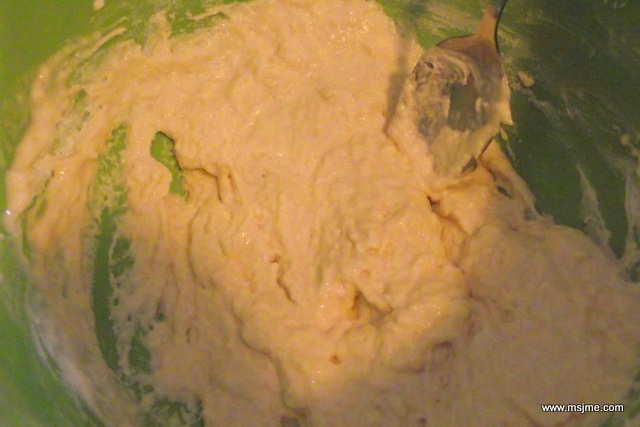 Slowly mix in the water and 1 tbsp of Franks Wing Sauce.  Batter will be thick.  Just make sure there are no lumps of flour that haven't mixed in.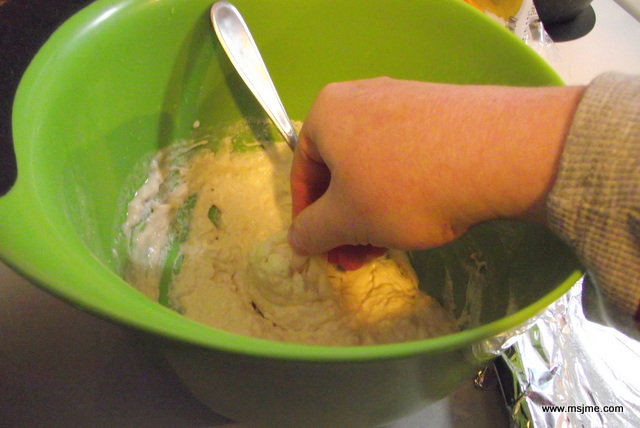 Hand dip the Cauliflower pieces into the batter. I found that it was easier to use my hands then to use any tools.  Try to cover as much of the florets as possible.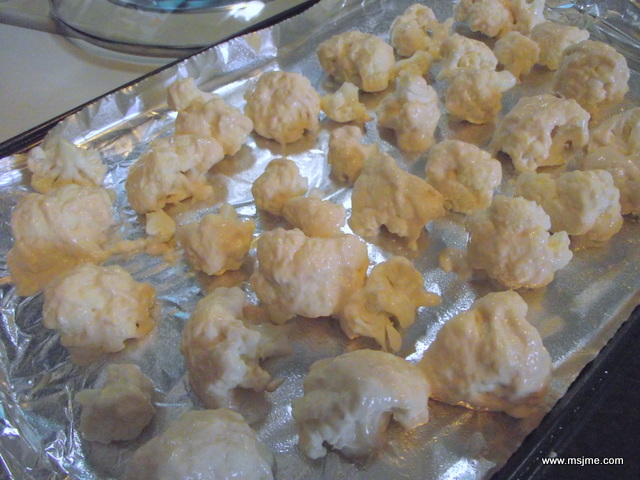 Put the Cauliflower on a baking sheet.Bake for 15 minutes.  TIP: Cover the sheet with foil and spray a light coat of cooking spray on it.  This will make it a lot easier for clean up.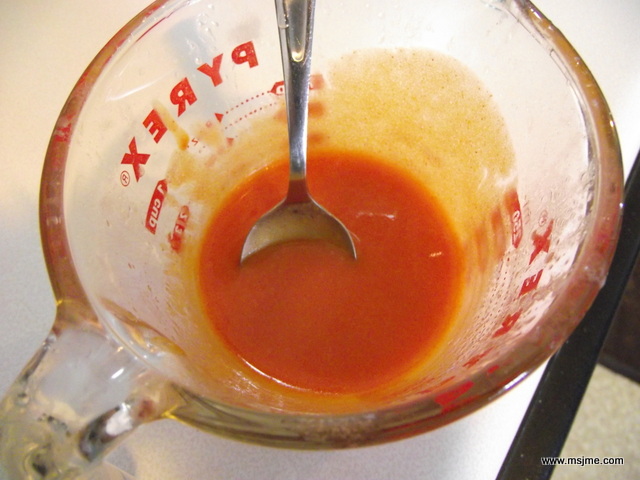 While the Cauliflower is baking, melt the 3 tbsp of butter.  Once melted, mix in the 3 tbsp of Frank's Wing Sauce.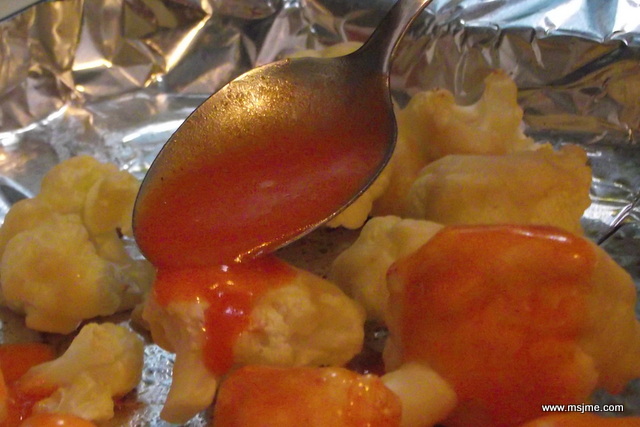 After the first 15 minutes of baking, coat each piece of Cauliflower with the hot sauce mix.  I used a spoon and carefully poured it on top.  Bake for an additional 8-10 minutes at 400 degrees.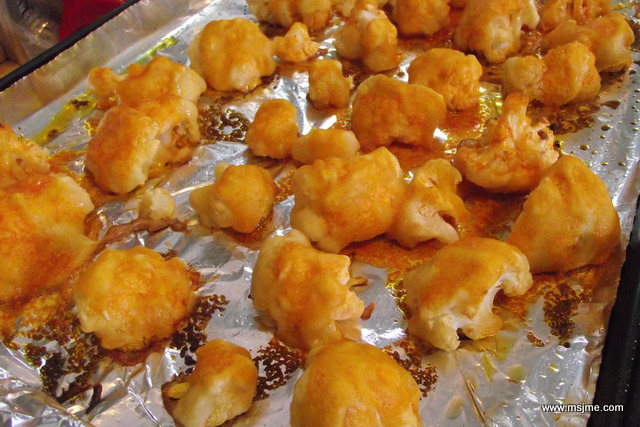 The pieces should be lightly browned.  Let them cool for about 1-2 minutes before serving.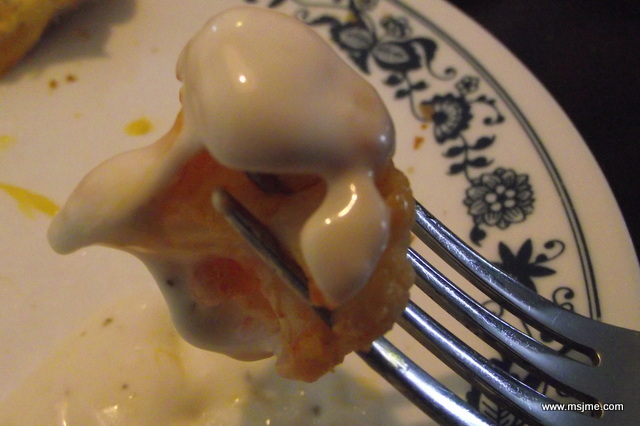 Enjoy! These are great appetizers or even snacks.