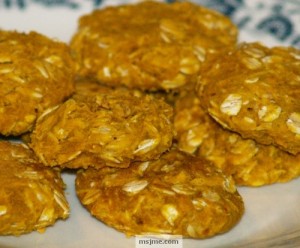 Pumpkin is not just for fall and not just for humans. Pumpkin is fantastic for dog tummies too! I whipped up this recipe for a furry friend of mine and then realized that this is the first pumpkin based recipe that I have baked so far this Fall.
Some (okay, maybe MOST) dogs won't eat just pumpkin.  However, most dogs will eat anything that has peanut butter in it. This treat recipe is made out of items you probably already have in the kitchen.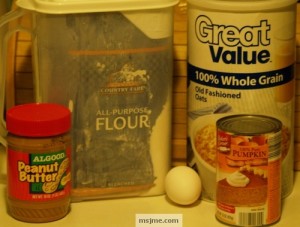 Preheat the oven for 350 degrees.
Mix all the ingredients together. The batter will be slightly sticky. If you want to roll it out and cut shapes add about 1/2 cup -1 cup more flour.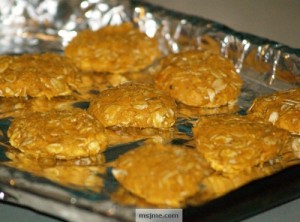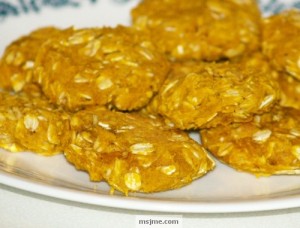 This isn't my only pumpkin treat recipe. You can find my recipe with carrots HERE.