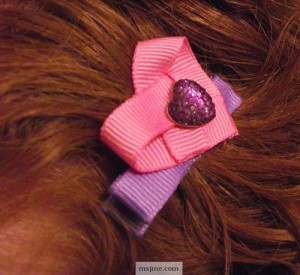 I love making these ribbon hearts. This is the original craft post for the heart.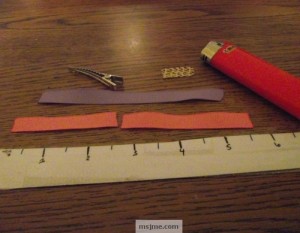 The materials needed are: 1 lined hair clip (small piece of shelf liner glued to the inside of the clip helps keep it in place for fine hair), 2 pieces of ribbon cut 2.5 inches long, and an embellishment (totally optional).  Don't forget to seal the ribbon ends! (That's what the lighter in the pic is for).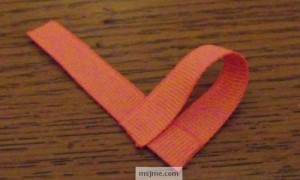 Carefully glue the two pieces of ribbon into a "L" shape. Then fold the one side over to form half the heart. See pic above for exact location, as I am terrible at giving directions =D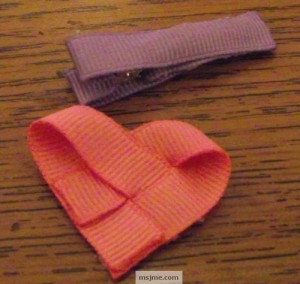 Fold the other half over and under (again, see pic above to see where it goes).  I used a hot glue gun (like I do for most projects) as it dries fast and stays together.  Once the heart is complete, glue it onto the lined hair clip and add an embellishment if you want. I think hair clips like these always need some sparkle or glitter to make them complete.