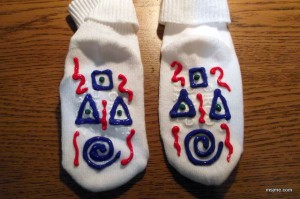 Sometimes it is like skating on ice when you combine hardwood floors and socks. To give the little ones (and even adults) a little protection in slips and falls, check out this craft!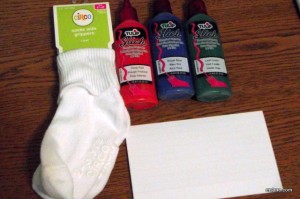 Materials Needed:
Puffy Paint (Fabric Paint), socks, and cardboard or thick paper.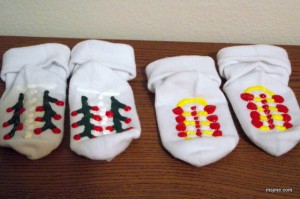 Put a piece of cardboard or thick paper (I use index cards) into the sock and flatten it out so the bottom is facing up.  If it is too folded, you may have to iron it flat.  Apply the puffy paint to the sock in any design you want. Try to make the design even across so it is not lumpy when you wear it. Let it dry for 2 days before wearing.  These make cute gifts too.