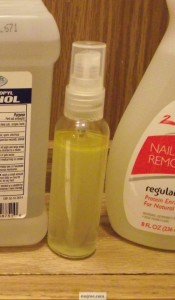 I have been using this spray for about a month now and feel confident that it is something everyone could use in a smelly situation.  My inspiration was seeing a commercial or ad for "PooPourri."  I came across THIS site called Growing a Green Family and experimented with my oil and came up with my formula.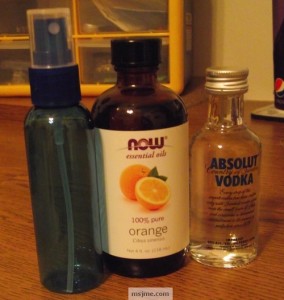 There are 3 ingredients for this. Orange Essential Oil (50 drops or about 2 tsp), Vodka (1 tbsp) and Water (a couple of ounces to fill the bottle).  I purchased the small spray bottle at Wal-Mart in the travel section and it is perfect for this project.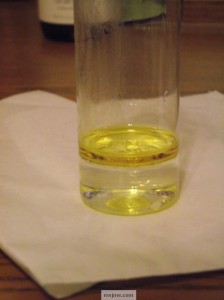 Pour the Vodka and Orange Essential Oil into the spray bottle then fill the rest of the bottle 3/4 full of water.  Shake before each use.  I usually squirt about 5 sprays into the toilet bowl to freshen up the bathroom.  This works in any room, but do not spray too much on fabric or furniture, as it may leave a stain.