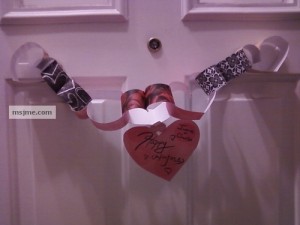 I had some help with this project from one of my favorite kids. Here is the link to the post that inspired this craft. It is nice to get the Christmas decorations down and have something to hang up instead. Plus, this is an easy and fun craft to do with kids. Materials needed are scotch tape and pretty paper.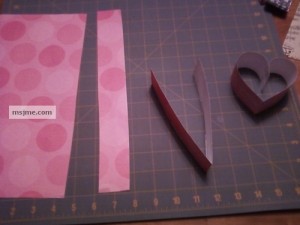 We started with colored scrapbook paper and cut it into 2 inch wide strips. Folded the strip in half then taped it to form a heart. It is best to use clear scotch tape and use it on all 3 sides of the joined part, to keep it from unfolding. The hearts are interlocked to make the garland.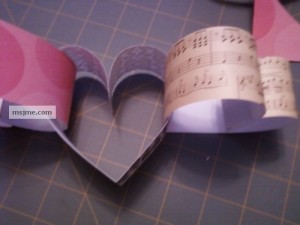 For the wreath, we cut out a heart-shaped piece from the remaining paper and taped it behind each individual heart.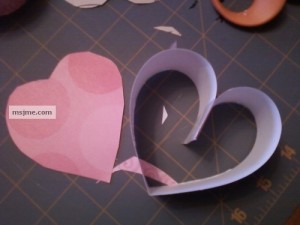 An odd-shaped piece was placed in the middle and a greeting was wrote out. I wish I would have realized the final picture was blurry…oops! That is what I get for waiting until the middle of May to post.