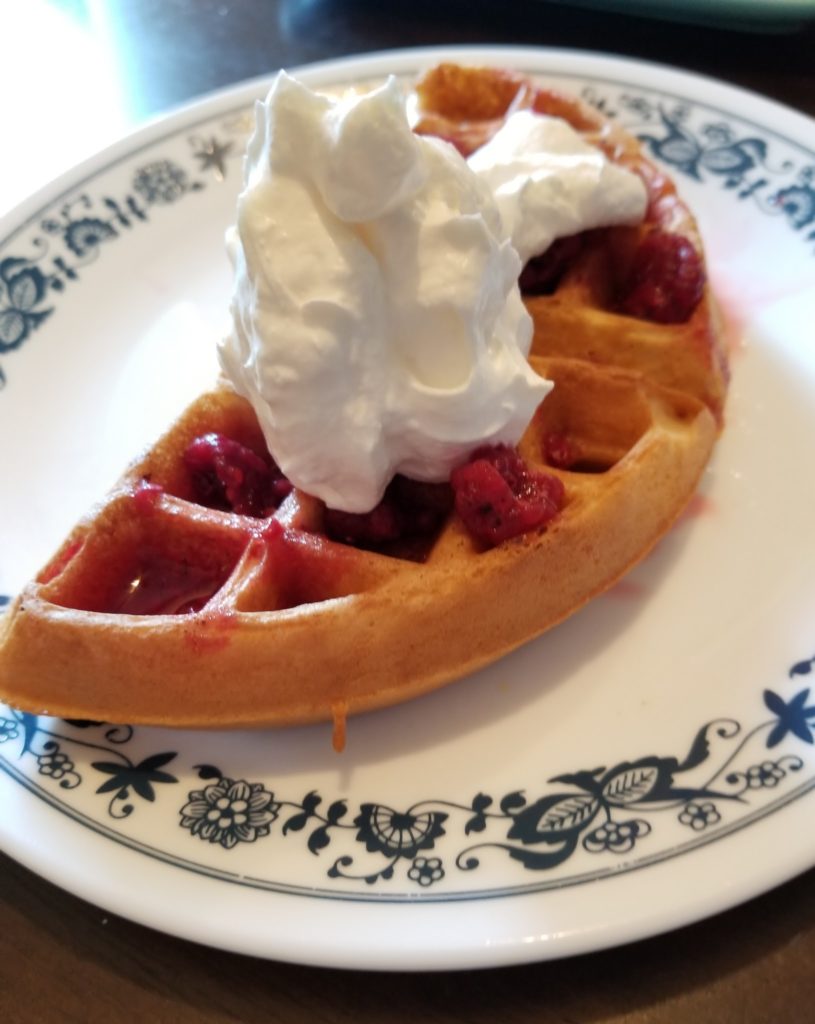 Waffles are a guilty pleasure on the weekends sometimes.  Usually we just have "real" maple syrup, but this week we bought some raspberries and whipped topping . This combo gets an A+ and now I'm going to want this every time!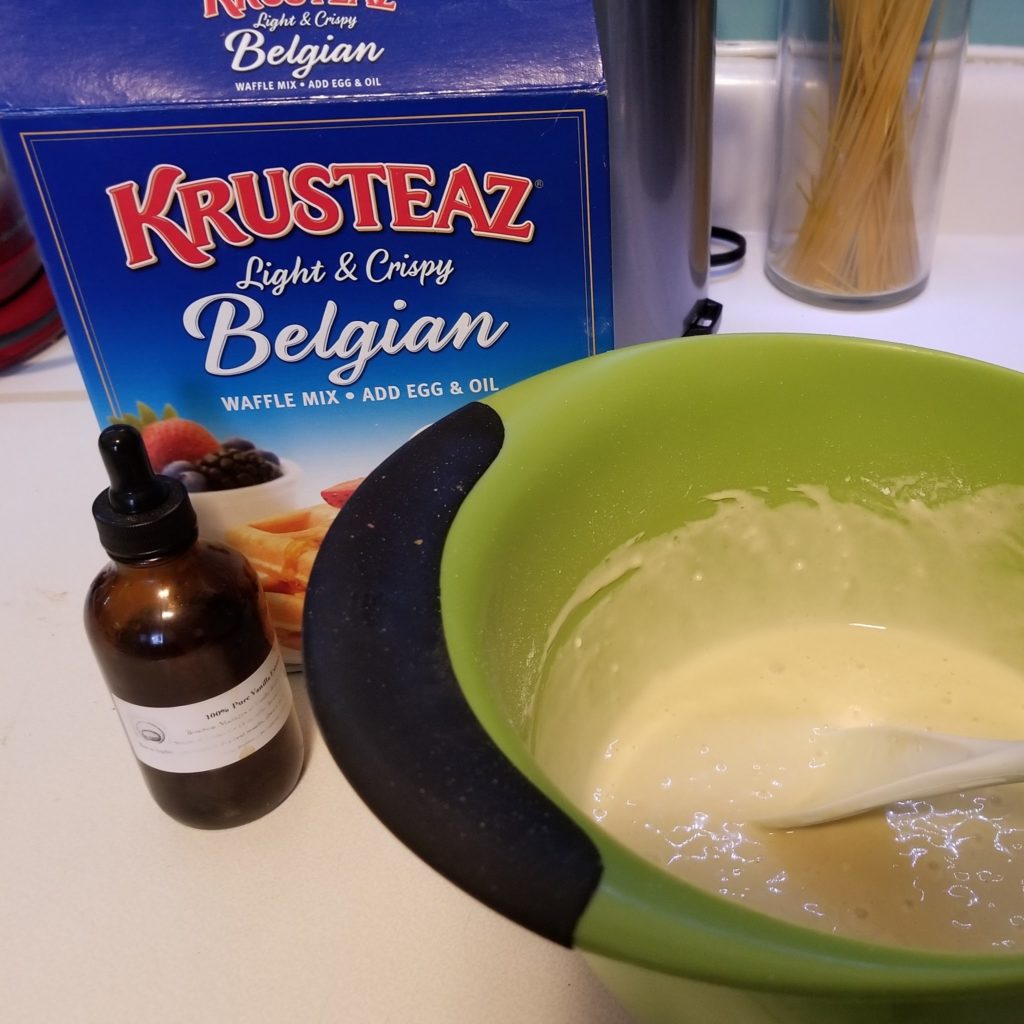 Krusteaz Waffle Mix is my latest favorite.  I also love Aunt Jemima mixes.  No matter the mix, I always add about 1/2 tsp of real vanilla extract to the batter.
Since the mix makes more than we can eat in one meal, I freeze the leftovers in a ziplock bag.  The waffles reheat best in a toaster (make sure it fits first!).  I've found that they are best up to 3 weeks frozen.