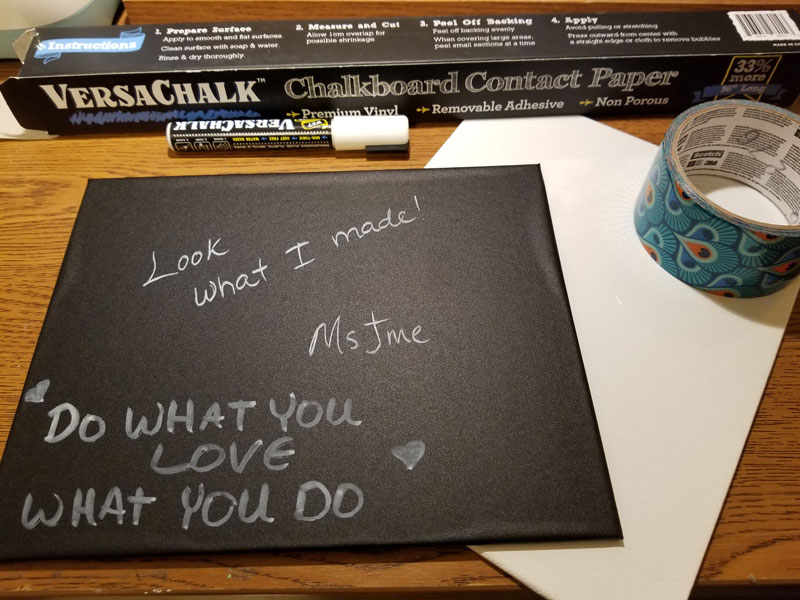 Sometimes I have too much time on my hands, and too many craft materials!
This chalkboard craft is very easy to make.  It's even a great craft for children 8 and up to do.  Materials needed:  blank artist canvas, chalkboard vinyl (I purchased a similar roll on Amazon as a daily deal a few months ago), Duct Tape and rulers.
You do not need to prep the canvas at all.  Just make sure it is free of any dust.  Cut the chalk board vinyl 1 inch longer (all sides) than the canvas.  This gives the crafter (especially kids) more room to set the canvas down.  TIP:  Lay something heavy on the vinyl for up to 15 minutes to make it flat, if it is rolling up on you.  This will make it easier to apply.
Peel the back off the vinyl and stick it to the canvas.  Fold down the sides and cut a slit as needed to overlap for corners.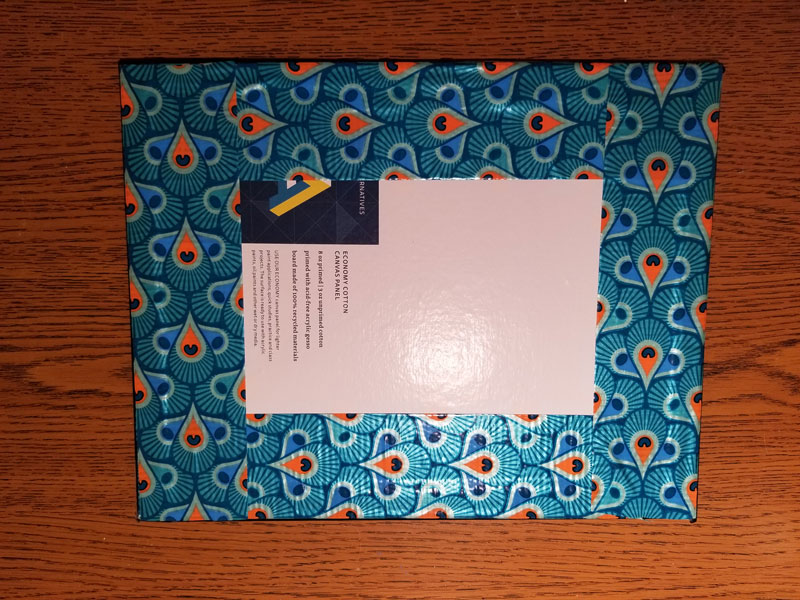 I noticed the vinyl wanted to come up on some places so I reinforced it with Duct Tape.  Okay, it's also a great way to use up this awesome tape that I have 😉
You can glue magnets on the back to use on a fridge or just keep it as is.  Most vinyl is easy to clean with a wet cloth or eraser.