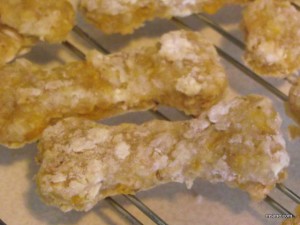 Dog treats are very easy to make.  My dog Charley knows them as "Mommy Treats."  Last week I came across a Pin on Pinterest for a Paula Deen Cheesy Dog Treat recipe and decided to make my own (and have it be easier with less time and effort).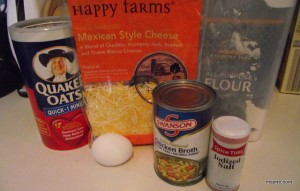 Ingredients:
1 1/2 cup Oats
1 cup Flour
1 Egg
2/3 cup Chicken Broth
2/3 cup Shredded Cheese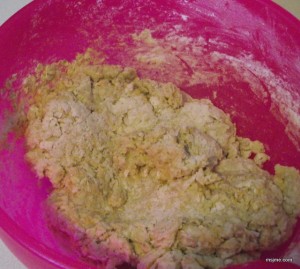 Preheat the oven for 375 degrees. Mix all the ingredients together in a mixing bowl.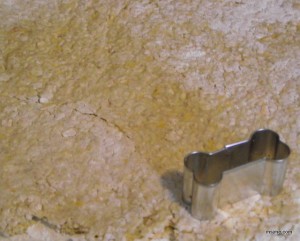 Roll the dough out and cut the shapes out.  I prefer 1/4 inch thick.  The thicker the treat, the longer the bake time.  When I am low on time and energy, I make little balls of dough to bake.  Either way, the dog will love them!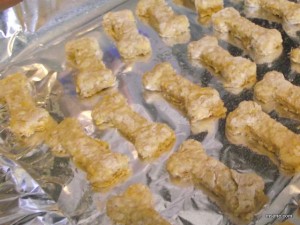 Place the treats on a greased baking sheet. Bake for 9-11 minutes. Treats will be slightly browned.  Bake them for 14-15 minutes if you want them extra crispy.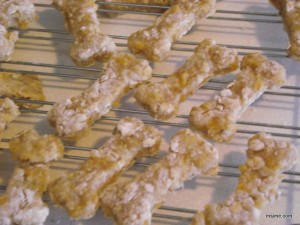 Let the treats cool before giving them to your furry friend. Store them in the fridge during the summer.  This recipe makes a lot of treats…freeze some for later if needed.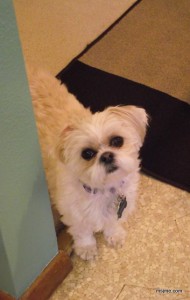 Charley always knows when I am making a batch of "Mommy Treats" for her.