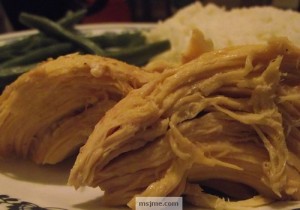 I have the best and one of the easiest chicken recipe to share with you. It only needs five basic ingredients and tastes similar to the "traditional" flavor of rotisserie that you can purchase in the grocery store's deli. There are about 6 servings (if you include all the dark meat).
Ingredients:
1 cup chopped onion
1/2 stick (1/4 cup) butter
Lawry's Garlic Pepper (approx 2 tbs)
Lawry's Seasoning Salt (approx 2 tsp)
1 whole chicken, minus the giblets and stuff.
If you have a frozen chicken, let it thaw in the fridge for 2 days before using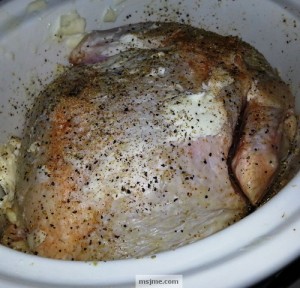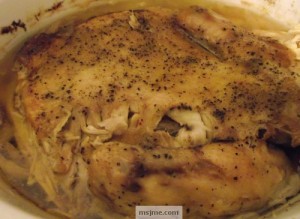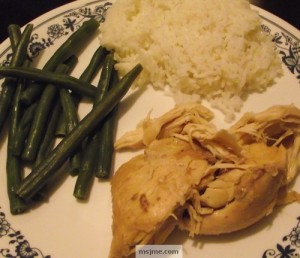 Rice and green beans always go well with this chicken, and keep it a bit healthy too.