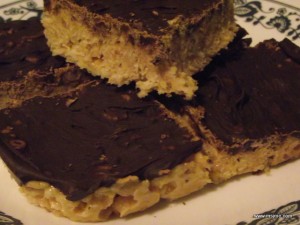 My Scotcharoos or Scotcheroos or however you spell them, are fantastically easy to make and satisfies pb and chocolate cravings.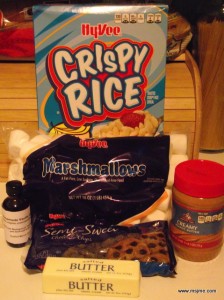 Ingredients:
1 stick of Butter

1 bag of Large Marshmallows
5 cups of Crisp Rice (Rice Krispies)
1 tsp Vanilla Extract
1 heaping spoon (1/4 cup) Creamy Peanut Butter
1 cup Chocolate Chips (I prefer Semi-Sweet for this recipe)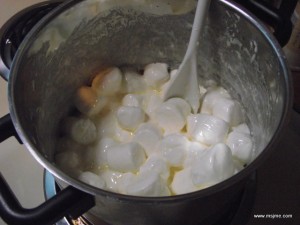 Take 1 tablespoon of butter and put it to the side for later use. Place the rest of the stick in a large stock pot on low to medium heat. Once the Butter is almost melted, add the bag of Marshmallows and continue to stir until it is almost completely melted.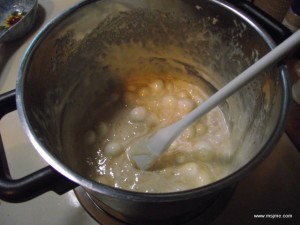 Add the Vanilla and Peanut butter and stir until the mixture is smooth.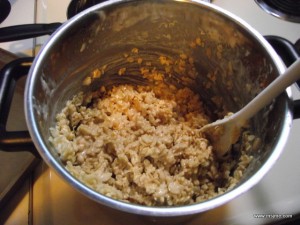 Remove the pan from the heat and add the Crispies.  Stir until it is thoroughly mixed. Move quickly! You do not want it to cool just yet.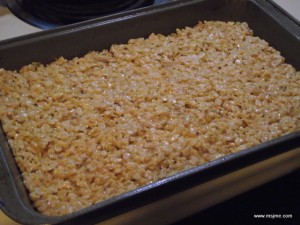 Grease (or spray) the pan you are going to use. I usually use a 9×13.  The smaller the pan, the thicker the Scotcharoo. Place the Crispie mixture into it and smooth out the top.  If your utensils are sticking, spray them with cooking spray.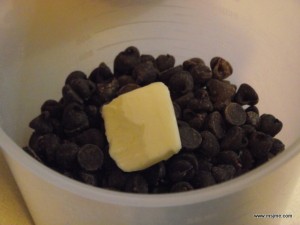 In a microwavable bowl, place the chocolate chips and the tab of butter that was set aside earlier. Cook in 20 second intervals and stir each time. It will take about 1 1/2 minutes for it to be fully melted and smooth.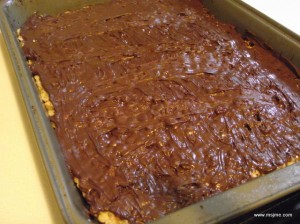 Spread the melted chocolate onto the Crispies.  Place in the fridge for at least 30 minutes for the chocolate to set.
That is it! Yep, it is just like making Rice Krispie treats, but just adding some peanut butter and chocolate. Enjoy!