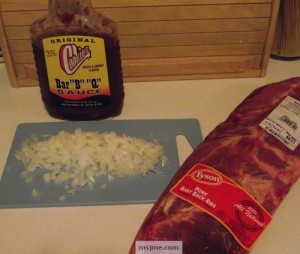 Tonight I had the best BBQ ribs thanks to Cookies Original BBQ Sauce and my trusty crock pot.  You can make this delicious dinner with any BBQ sauce you enjoy, but I highly recommend Cookies. Not only is it tasty, it is also an Iowa brand.
Ingredients:
1 Rack of Pork Baby Back Ribs
1-1 1/2 cups Cookies BBQ Sauce
1/2 cup chopped/diced onions
1/2 tsp Lawry's Seasoning
1/2 tsp Lawry's Garlic Pepper
Cut the Baby Back Ribs into smaller portions so they fit inside your crock pot. Lightly season each side with the Lawry's seasonings. Add the onion.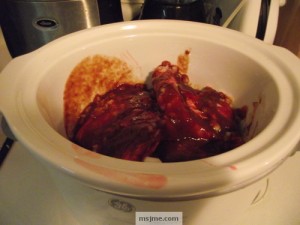 Pour the Cookies BBQ sauce on top. To be honest, I didn't measure. I just made sure that each inch of the meat was covered. This is roughly a cup or so.
Cook the ribs on LOW for 8-10 hours. The longer the better.  This is a great "leave it and forget it" meal, except it makes your whole house smell sooooo yummy so it is hard to forget that you have it cooking.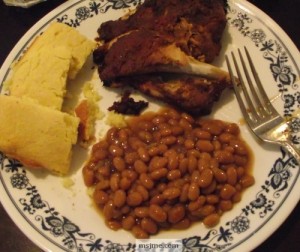 I guarantee the meat will be falling off the bone.  The meal costs less than $5 a serving.  Don't forget the cornbread though! That is a must with any BBQ meal.