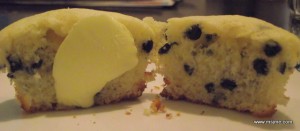 Who hasn't made a box of Jiffy Blueberry Muffin mix? It is a classic that actually should be in every home because it's easy and tastes pretty good. Now, if you know me, I can't leave things alone I always have to improvise.  Here is how I have "improved" the mix and made it better.  Bonus: it is super easy and you should have it all in your cupboards already 😉  On another note, I do sometimes add real blueberries to the mix.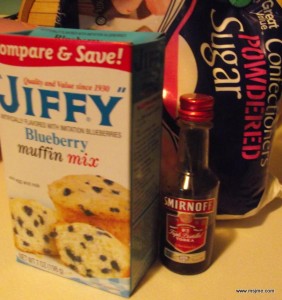 Ingredients:
1 box Jiffy Blueberry Muffin Mix 

1 Egg
1/4 cup Milk
1/4 tsp Vanilla Extract
2 tbs Powdered Sugar
Mix all the ingredients together and follow the baking directions on the box.  I usually make them in cupcake liners. This also cuts the baking time by a few minutes. Wanna know something even more cool? This recipe actually works for EVERY Jiffy Muffin Mix-no matter what flavor.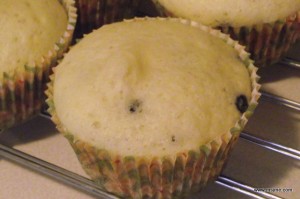 The muffins will turn out a bit sweeter and the "box" taste will be gone, I swear! Jiffy Mixes are fantastic because they are economical and involve very few ingredients that we already have.  Even if you don't know how to cook or bake, try this out.  These will last only 2 days after baking, but you may freeze them for later.  Always keep leftovers in a tightly sealed container or baggy.