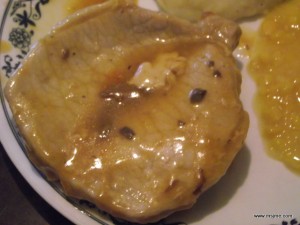 This is a quick and easy dinner idea. All you need are 2 ingredients! The pork chops will have flavor and they re-heat in the microwave very easily.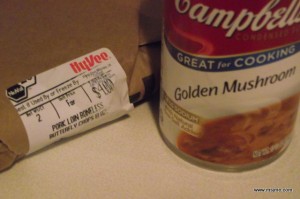 Ingredients:
Pork chops (2-4 servings).  I prefer boneless.
1 can of Golden Mushroom Soup
1/2 can of Water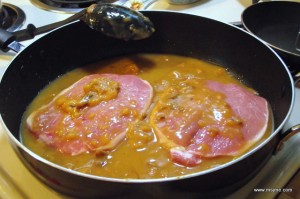 Mix the soup and water in a large skillet.  Add the pork chops and drizzle some of the soup onto the meat. Set stove to medium-high heat. Cover and let simmer for 6 minutes.  Stir occasionally.  Flip the pork chops over and drizzle the soup over them again. Cover and let simmer an additional 6 minutes.  If they are smaller cuts, the time will be shortened (try 5 minutes).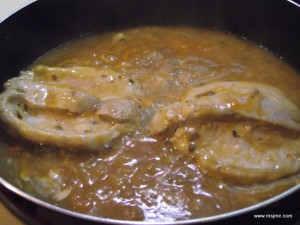 Check the temperature of the meat. For pork, the temp should be 145 (used to be 160).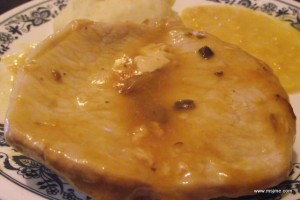 It will probably take longer to make the side dishes than it does to make the main piece.  This recipe serves 2-4 people and is approximately 200 calories a serving.