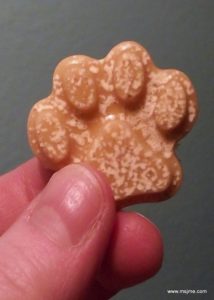 Just two ingredients are needed for this dog treat and you may already have them in your cupboard!  I have posted an article about how my dog Charley LOVES coconut oil and how it's good for her tummy, hair and health.  Mix that with PB and the pup goes crazy.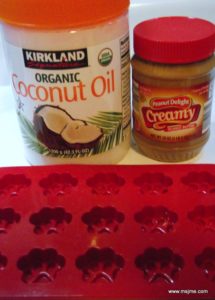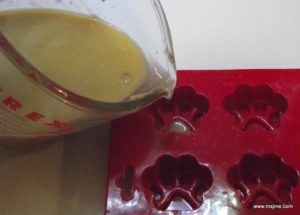 Melt even portions of Coconut Oil and Peanut Butter. I usually do 4-5 tbs of each.  Then slowly pour into a mold.  I love my paw print mold from Amazon.  You can find it HERE. No mold? no problem.  Use small cupcake pans (for Medium-Large dogs) or a mini cupcake pan.  The goal is to end with a small thumb size treat for small dogs (12lbs and under) and a bit larger for bigger dogs.  Always start your dog off with a small bit to make sure they 1. like it and 2. is okay on their tummy.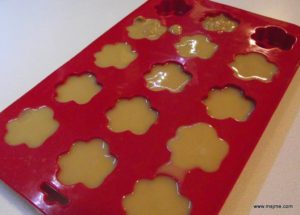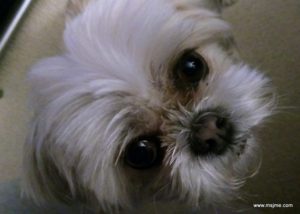 Here's my Charley.  She LOVES LOVES LOVES these and will be on her best behavior if she is promised one. The final treat doesn't look perfect, and that doesn't bug me (or her).  The more mixed it is, the smoother the treat will look.  These make cute gifts for doggy friends! I'm not very patient so mine always end up freckled, but if it bugs you though, you can remelt the mixture and try again.