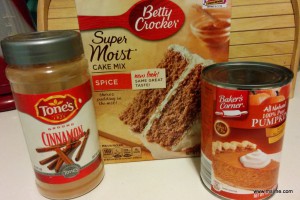 This is a simple recipe that only involves 3 ingredients: 1 Spice Cake mix, 1 can Pure Pumpkin and 1 tbs Cinnamon.  You will have 12 delicious (but kinda ugly) cupcakes when done.  If you don't care about calorie count, top it with yummy cream cheese frosting!
Preheat oven to 350 degrees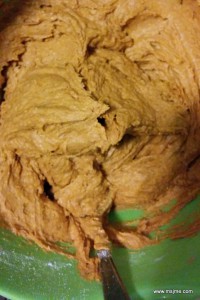 Mix all the ingredients together. It will be very thick and sticky.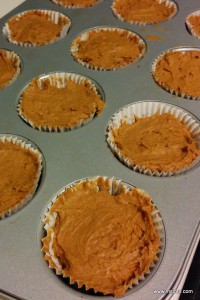 Fill 12 cupcake liners full.  Smooth the tops with the back of a spoon or anything else that will work.  If you don't smooth it out, it will be super ugly after baking.
Bake for 18-20 minutes. Do the toothpick test (insert toothpick and it should come out clean)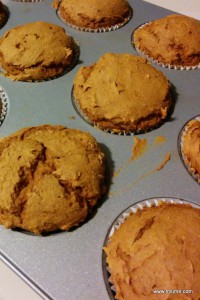 I like to call these ugly muffins.   These are an estimated 120 calorie per cupcake. Canned pumpkin mixes great with Chocolate Cake mix too!  See my post on that recipe HERE.