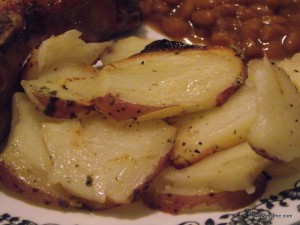 When we grill out, this is my go-to side dish.  I have learned that it needs to be on the grill longer than the meat sometimes, which is a bit of a bummer…but it can also be made in the oven too.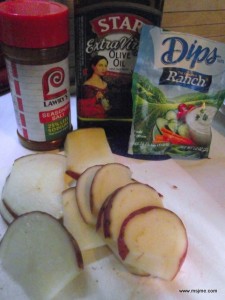 Ingredients:
Potato, sliced. (1 potato per serving)
Olive Oil
Lawry's Seasoning Salt
1/2-1tbs Ranch Dressing Powder Mix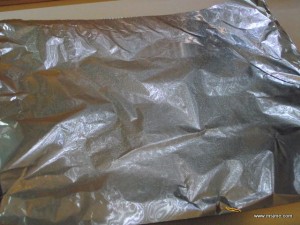 Tear off about a foot long piece of tinfoil. Spray one side with cooking spray.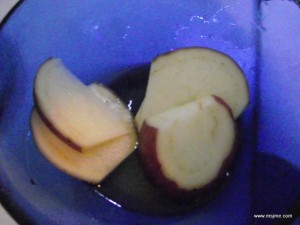 Drizzle the Potato slices with Olive Oil. I have found the best way for me is to put about 2 tbs in a bowl and to dip the potatoes in it, so they are fully covered.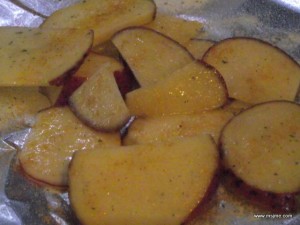 Lay the slices in the middle of the tinfoil.  Sprinkle a dash of Lawry's on them. Then sprinkle the Ranch Powder Mix on them.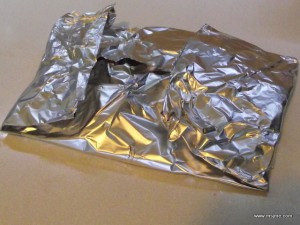 Wrap the potatoes like a burrito (as pictured above).  Then wrap another piece on that one, and keep the "burrito" style folding.  Place on the grill for at least 20 minutes, preferably on the direct heat side (otherwise it may take longer for them to cook).  You can also bake them in the oven at 400 degrees for 30-35 minutes. Flip the potatoes at the halfway mark.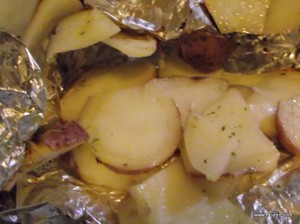 Unwrap the foil and enjoy. There are numerous versions of this recipe featured on Pinterest.  I experimented quite a bit over this summer and found this to be the easiest and tastiest.  Who can resist ranch AND potatoes?