These cookies will not disappoint.  They are easy to make and full of flavor.  I have been making them for over 25 years! I've changed it up from the "original" recipe that I started with by reducing the sugar and adding my Secret-Not-So-Secret ingredient: Hershey Syrup.  (seriously though, it's a must have for all things chocolate).  These cookies are great for bake sales, family gatherings and just for "everyday" cookie jars.  Warning:  you can't eat just one!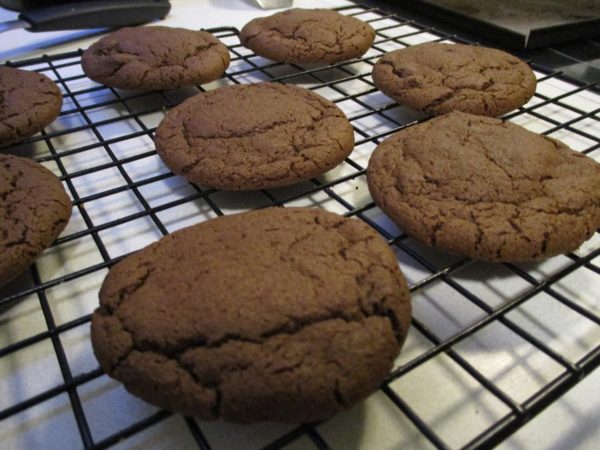 | | |
| --- | --- |
| | |
Preheat oven to 350 degrees.

Cream butter and sugar on low speed.

Add vanilla extract and Hershey syrup.

Add eggs and mix on low speed.

In a separate bowl, mix together the rest of the dry ingredients: cocoa flour, baking soda, salt.

Slowly add the dry ingredient mix to the creamed sugar. It will become very sticky. Usually I use a low-medium speed.

Add the chips and mix until they are distributed throughout the dough.

Make dough balls and space out on a cookie sheet. Give about 2 inches of space between each one. I like to roll 1 ounce of dough into a ball and slightly flatten it. It creates a "perfectly" round cookie that's a decent size.

Bake for 8-9 minutes. They will be cracked on the top. Don't over bake! unless you want them crispy. Leave cookies on baking sheet for 1 minute, then transfer to a cooling rack. Let them cool for a few minutes and place them in an airtight container.
Place cookies into airtight container before they get too cool. This will help keep them chewy.
You can make this without the Hershey Syrup.