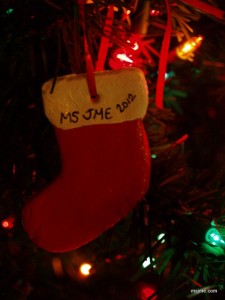 I remember making these simple ornaments when I was a kid.  This craft is simple and is very cheap to make.  Kids love picking out their shapes and decorating them. My recipe makes about 10-12 ornaments.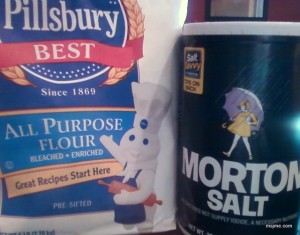 Preheat the oven to 325 degrees.
Ingredients:
1 cup Salt
1 cup Water
2 cups Flour
In a medium sized bowl mix the dry ingredients together than add the water.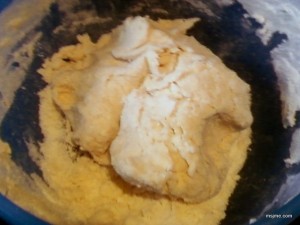 When it gets to a dough like consistency, use your hands and knead it.  Squish in the any remaining dry ingredients that did not form into the ball. None should go to waste!  Add more flour if you need to.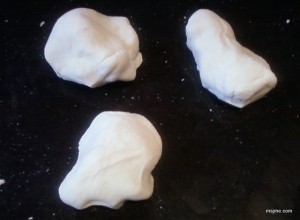 Break off the dough into sections for each kid/person to help knead.  Knead the dough for about 2 minutes.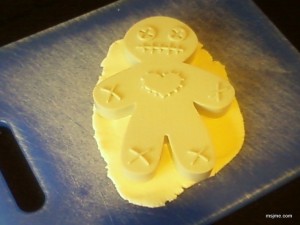 Roll out the dough to at least 1/4 inch, but not more than 1 inch thickness. Use a cookie cutter to cut the shape. I prefer doing this on a cutting board as it prevents any scratching on the counter top or table.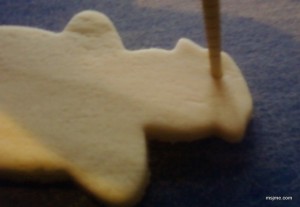 Use a toothpick, straw, or anything kind of pointy to make a hole in the ornament.  Double check the other side to make sure it is all the way through.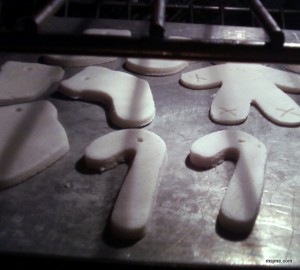 Grease the cookie sheet with Crisco or Olive Oil. Bake for 40 minutes than flip the ornaments and bake an additional 20 minutes.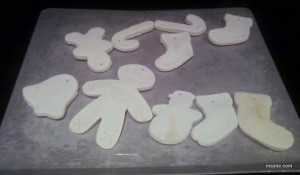 The ornaments will be slightly brown and a little puffy. Let them cool on the cookie sheet.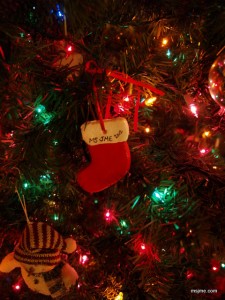 Paint the ornaments and/or decorate them with glitter, sparkles, etc.  They are more durable and last longer if they are varnished. I put two coats of polyurethane spray on mine. Don't forget to put the year on them so you can always remember when they were made.