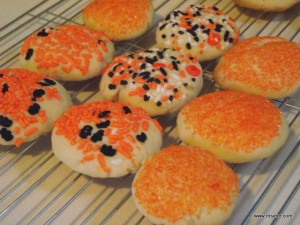 I am posting this recipe again, but with better photos. The original one from last year looks terrible and these cookies deserve much better! (You can see the original post HERE).  I could just edit the other one, but I like to do things the hard way it seems.  My Sugar Cookie recipe is still the same. I have perfected it over the years so no changes have been needed in that department. You have to try this out though.  They will melt in your mouth!
Ingredients
1 cup Butter (room temperature)
1/2 cup Powdered Sugar
1/2 cup Sugar
1 Egg
1/2 tsp Vanilla Extract
2 1/4 cup Flour
1/2 tsp Cream of Tartar
1/2 tsp Baking Soda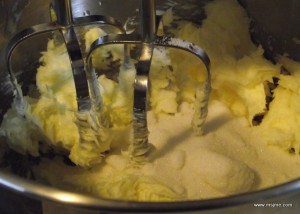 Preheat Oven at 375 degrees
Cream the Butter, Powdered Sugar and White Sugar together. Do this until it is a little fluffy and all has been mixed in. Add the Vanilla Extract and Egg. Continue to mix together for another minute or two.  Hand mixers or stand up mixers work best for this recipe. It is very hard to cream the ingredients together by hand.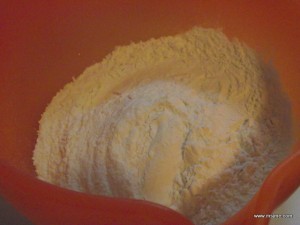 In a separate bowl, combine the dry ingredients (Flour, Baking Soda, Cream of TarTar). Some people insist on sifting it. I usually just stir it up with a fork.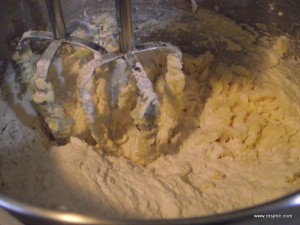 Slowly add the dry mix to the creamed sugar mix.  Usually I have the mixture on low speed.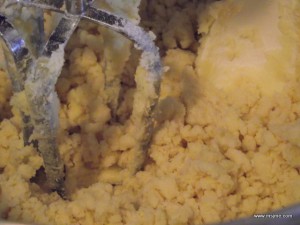 Once it is mixed together well, the batter will look crumbly. Now it's time to take away the mixer and use our hands. Need the dough into a ball. Don't spend more than 15-20 seconds. The warmth from your hands will melt the butter in the batter and create a mess. Chill the dough if you plan to roll it out.  If the batter seems too sticky, add a tablespoon of Powdered Sugar to it.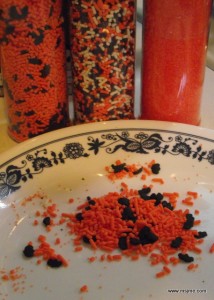 One easy way to decorate them is to pour sprinkles onto a plate and "smash" the top of the dough in it.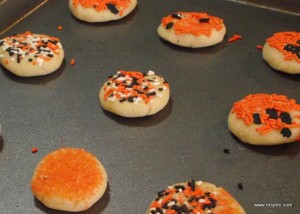 My favorite way to prep the cookie is to roll the dough into a ball (bouncy ball size) and gently flatten it. This recipe holds its shape when you use cookie cutters! Holiday themed sprinkles are fun and a must have in my kitchen. You can also use cinnamon sugar or just plain sugar too. Place the dough about 1 inch apart on a greased cookie sheet. Bake for 7-9 minutes. Cookies will be slightly browned on the bottom.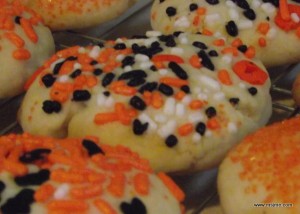 Let the cookies cool for a few minutes, then enjoy!