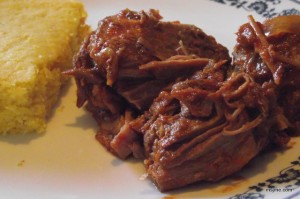 We purchased some Country Style Ribs on sale for less than $1.50 a pound and I had to try them out in the crock pot. Now this is going to be another "go to" recipe. It is extremely easy and tasty! Of course it is very similar to my other BBQ Rib recipe.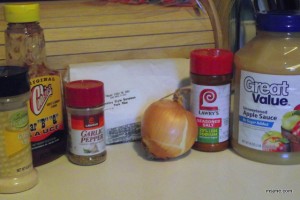 Ingredients:
2 lbs Country Style Ribs (fresh not frozen)
1/4 tsp Garlic Salt
1 tsp Garlic Pepper
1/2 tsp Lawry's Seasoning
1/4 cup Applesauce (Unsweetened)
1 Onion, chopped
1/2 cup BBQ Sauce (I recommend Cookies BBQ)
3/4 cup Water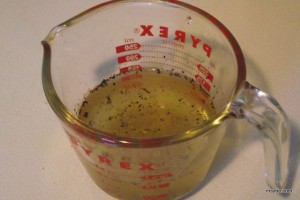 Mix all of the seasonings with the water.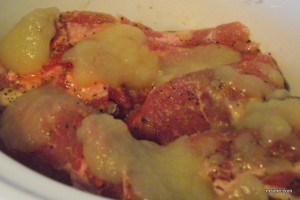 Place the chopped Onion on the bottom of the crock pot. Put the meat on top. Pour the seasoned water over the meat and then spread the applesauce on top. Cook on low for 6-8 hours.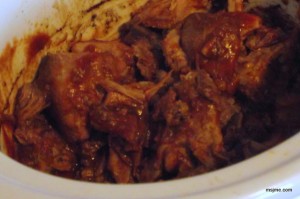 Remove the meat from the crock pot and drain out the juices and onions. Replace the meat back into the crock pot and carefully stir in the BBQ sauce. Continue to cook on low for at least 15 minutes. This gives you time to make cornbread, which is a perfect side for this meal. To be honest, you don't really need to add BBQ sauce and can just eat the meat now. It is very yummy!
This recipe makes 4-5 servings and is about 400 calories a serving. The meat will be very moist and flavorful.