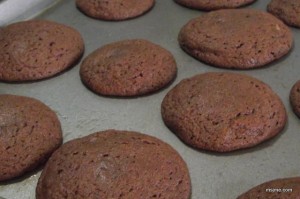 When I purchased the box of Jiffy Chocolate Muffin Mix, my initial thought was to make Extra Chocolate Muffins.  Instead I decided to kick it up a notch and try making cookies with it and  try to get rid of some of the stuff in my pantry. I already have my own chewy chocolate cookie recipe (I haven't posted it yet), but this is good addition to my cookie cookbook.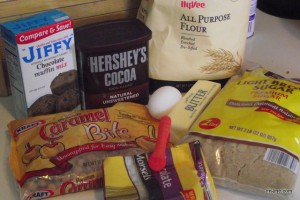 Preheat Oven for 350 degrees
Ingredients:
1 Jiffy Chocolate Muffin Mix, 5 tbs Butter, 1 Egg, 1 1/2 tbs Cocoa (I prefer Hershey's), 1/4 cup packed Brown Sugar, 1/4 cup Flour
Optional Ingredients/Add Ins:
Caramel Bits, Chocolate Chips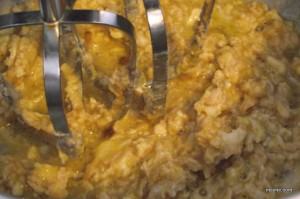 Cream the Sugar and Butter together, then add the Egg. Try to get it as smooth as possible.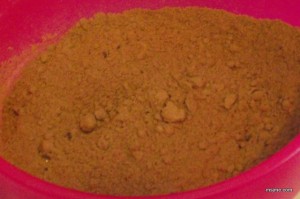 In a separate bowl, mix together the Muffin Mix, Cocoa and Flour. Slowly add this dry mix to the creamed butter mixture.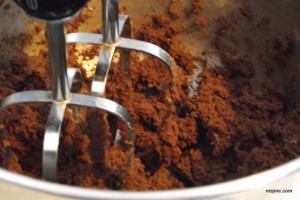 Mix the ingredients on medium speed for a few minutes. The dough will be very soft.  If you want, add more chocolate chips now. Chill it for 30 minutes.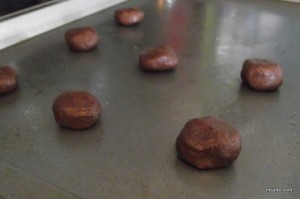 For plain chocolate cookies, roll into 1 inch balls and slightly flatten. Bake for 7 minutes. Let the cookie rest on the baking sheet for at least a minute before transferring it to a drying rack.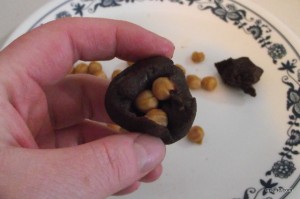 For something different, add a few Caramel Bits to the middle of the 1 inch cookie ball and make sure it is fully covered with dough. Slightly flatten it and bake for 7 minutes. Let the cookies rest for at least 2 minutes before transferring them to a drying rack. They are extra fragile!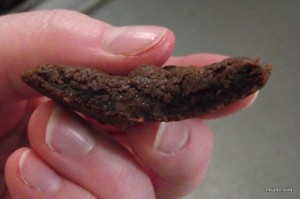 The cookies are chewy while they are warm, but crisp up as they cool.  The caramel in the middle is a nice surprise.  This recipe makes about 24 cookies.