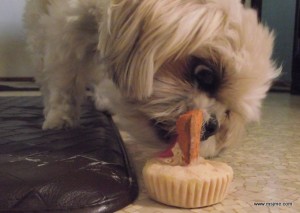 Charley is a very spoiled pup.  She loves ice cream (non-chocolate of course) and she loves peanut butter.  Thanks to a pin I saw on Pinterest a while back, I got the inspiration to make my own doggy ice cream for her. After some research, I narrowed it down to just 3 ingredients and it is pretty healthy too (and us humans can eat it).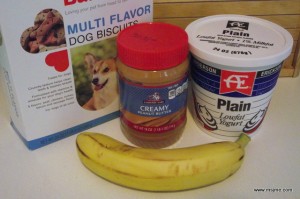 Ingredients:
1 Banana
1 cup Plain Lowfat Yogurt
1 heaping spoon (2 tablespoons) Creamy Peanut Butter
Biscuits-totally optional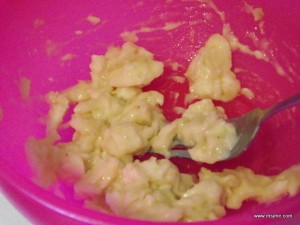 Mash the Banana with a fork. Try to get all the lumps out and make it kinda smooth.  This is the hardest part of the whole recipe!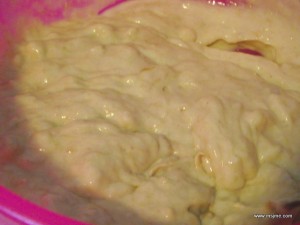 Once the Banana is all mashed up, add the Yogurt and Peanut Butter. Do not waste your time using a mixer.  It is very easy to stir with a spoon.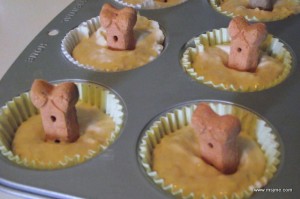 Once it is all mixed together, pour into a lined cupcake pan (this is the easiest and less mess way).  For small dogs, fill only about 1/2 to 3/4 full.  Place the Biscuit in the middle. Freeze for 20 minutes then check the Biscuit and adjust as necessary (sometimes they fall over).  Freeze for an additional 90 minutes and they are ready to serve.  Keep them in a ziplock baggie in the freezer for future use. This recipe makes 6-9 treats.  Ask your vet, but it should be safe for your pup to have one frosty yummy every 3-4 days.  It is better to serve this only on hard floors (that are easy to clean) or outside. It can get messy!