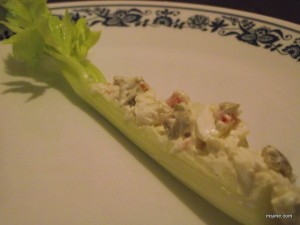 My family always has stuffed celery at holiday meals (Easter, Thanksgiving, Christmas).  It is very simple to make and sometimes I like to make the stuff to use as a dip. Unfortunately the only healthy part of this recipe is the celery.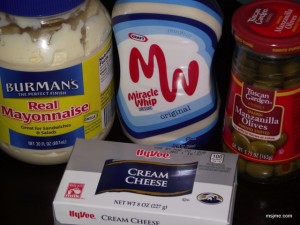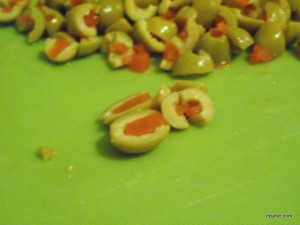 I like to cut the olives into quarters. My mom chops them into tiny pieces.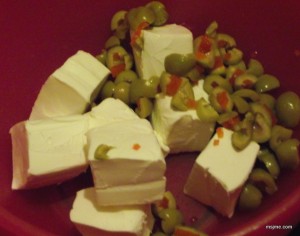 Cut the cream cheese block into pieces. Add all the ingredients together and mix with a spoon until it is creamy with some small cream cheese "lumps."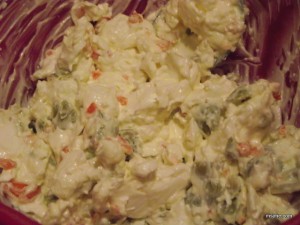 It will look similar to the pic above.  Stuff celery with it or use it as a veggie dip.  I have no clue how many servings this recipe makes, all I know is that it never lasts long when me or my family are around!